Today's expedition took us to meet
We visited Karen Cator and Chelsea Waite of Digital Promise, a company that works at the intersection of education leaders, researchers, and learning technology developer to improve the opportunity to learn for all Americans through technology and research. She lead a discussion of how technology can help empower students and families, reduce social inequity and help people move from seeing technology as entertainment to being a tool for life.
Yes, we toured Google! Here we had a tour of the Googleplex and amazingly the guide was Aaron Eisjdenberg, a former Tasmanian who studied at Utas and then went on to work for a company which developed an airline flight shopping system and then ended up at Google. The campus is of course iconic but interestingly it has no real reason to exist where it does apart from proximity to other technology companies. There is no natural resource needed, and the proximity of Stanford etc is largely incidental as software engineers come from all over the world. Aaron added that he didn't find working at Google significantly harder than working in some of the previous roles he has held, but it was more rewarding.
A Google Street View car is on display, and interestingly the passenger seat area holds a monitor secured in a high -tech way; with a block of pine wood.
Photos: pine block holding monitor in GSV car, Ken at 1089 Alta Ave, Ken with the Noogle hat (for New Google staff) and merchandise, Adam Eisjenberg (Google guide) and Cat Stam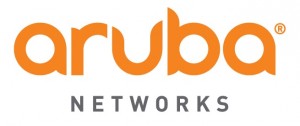 Dan Rivera, marketing manager at Aruba, discussed the importance of planning strategically for WiFi in schools, to cater for BYOD and personalised learning. The overall issue of bandwidth and internal networking is as big an issue for US schools as it is for Australian schools.
This was purely a retail visit, but the shop at 1 Infinite Loop Cupertino was closed two days ago for renovation. 🙁
So we circled Infinite Loop and had a look around. Programmers will of course question how we escaped Infinite Loop. We leave this as an exercise for the reader 🙂 .